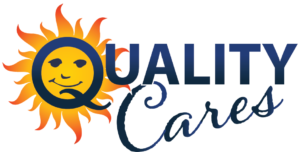 In 1976, Wayne and Judy Van Cleave established Quality Heating & Cooling with a newborn at home and a dream in their hearts: to provide high-quality workmanship and a commitment to customer care that goes the extra mile with integrity and expertise. Quality Heating has always been a community-focused, family-owned business with a love for our home, Idaho.
With that in mind, we're excited to announce Quality Cares—an outreach program within our business that specifically focuses on giving back to our community. While Quality has always been proud to be involved in community programs such as Rake Up Boise and Paint the Town and will continue to do so, our latest venture allows us to give back in a new way.
Quality Community Awards
Quality Community Awards is a fun, supportive event that promotes charitable causes in our area. Participants click to "vote" for their favorite charity or organization. At the end of a 30 day voting period, a winner will be announced. First place will receive $1,000, Second place $500, and Third place $250. You can vote daily from multiple devices, so remember to come back and visit!

Camp River Run
Inspired by nature and flowing with optimism, we offer children who battle life-threatening or disabling medical conditions a camp experience to rejuvenate their youth and strengthen their spirits. That is our mission statement; however, our mission is so much more than words. We have spent the past 13 years changing the lives of Idaho's medically fragile children and their families.
Camp encourages change for the campers and is uplifting for the entire family.
The children become more confident, more social, and more independent. Most importantly they regain a strong sense of hope. Camp is a mechanism to provoke change in lifetime goals. The children who attend acquire new skills which help them better problem-solve, identify obstacles, and then overcome those obstacles to achieve their desired goals.
Camp also encourages the parents who witness the change in their children. They see the renewed desire of their children to aspire to new challenges, to try new things, and to not give up before they have even tried something.  It can be a respite for the parents, who many times are 24-hour a day care givers. In some cases, it is the first break they've had since learning of their child's diagnosis.

Dae Lou Foundation—Bodhi Bags
Dae Lou Foundation evolved from loss into a way to promote kindness and support families with unexpected birth outcomes. Bodhi Dae was born early and was in the Neonatal Intensive Care Unit (NICU). She was a tiny preemie and was expected to grow big; she had a perfect little 1 pound, 9 ounce body. Although she was here just 22 days, she left us with a great mission to support others in a similar position. She reminded us that even the tiniest footprint can make an huge impact.
The name "Dae Lou" comes from two sisters who lost two babies, Bodhi Dae and Derek Lou are our sweet angel babies. In honor of them, we give back, promote kindness, and seek to support others in similar situations.
Dae Lou Foundation is a non profit that provides Bodhi Bags to NICU moms and families who find themselves in an unexpected situation. Imagine; suddenly you are in the hospital, your baby is in the NICU. Soon you are discharged, and your sweet new baby is staying in the hospital without you. Or you are leaving the hospital without this new baby whom you would love and treasure. Instead of the reward of a sweet babe, you are leaving empty handed, body wrecked, and mind whirling. We help in these and other situations with a bit of comfort and support.

Children's Tumor Foundation:
At the Children's Tumor Foundation, we're dedicated to bettering the lives of the over 2.5 million people living with neurofibromatosis. Neurofibromatoses are a group of genetic disorders that cause tumors to form on nerve tissue and can develop anywhere in the nervous system. Currently there is no cure and very few treatment options. CTF focuses on connecting the unconnected, leading the way with a strategy that applies innovative and inventive approaches to scientific advancement and improved patient care.
Locally, efforts to raise funds and awareness for CTF have included Shine a Light NF Walk, Cocktails for a Cure Idaho, and participating in Idaho Gives annually. Idaho Volunteer Leadership Council Representative Shannon McNall and many others in our community are championing awareness in order to raise funds for research into potential treatments and hopefully, one day, a cure.